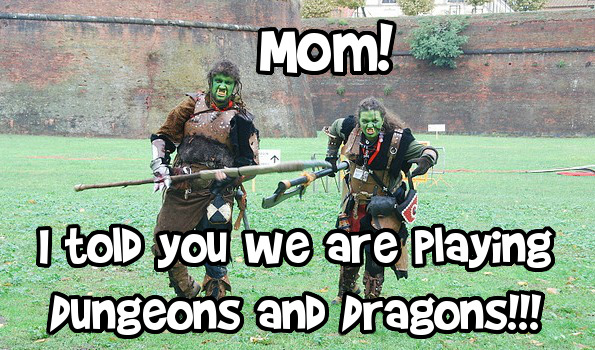 D&D players, we are calling your name! Check out the Dungeons and Dragons: The Wrath of Ashardalon game. This game was $64.47 but is now discounted to $32.99. This item qualifies for completely free super save shipping.
Whether you are a fan of Dungeons and Dragons or just in the mood to learn, you should check out this amazing deal on the Dungeons and Dragons board game, The Wrath of Ashardalon. If you love science fiction and fantasy, this game might be a good starter. This game is a lighter version of D&D, but the pieces can be mixed with other Dungeons and Dragons games.  I would say most games last between 45 minutes to an hour and a half, making it a great option for those who are looking for only a taste of the epic game. You can play this game alone or with up to five friends.
This would make a great gift for a budding sci-fi fan. I have played this game a few times and it is a lot of fun. I do not consider myself a heavy Dungeons and Dragons player. I have a few friends who are heavier players and they suggested we all try this game at one of our game nights. Even better, the stakes were even so I was not completely killed off by the more experienced players once I caught on to the game. You can pick up this game with no previous knowledge of how to play Dungeons and Dragons, I did!
This game is not sold at many of the major retailers online. Games like this one tend to be sold at specialty stores or dedicated game stores. A few other bigger retailers carry this game. Over atChapters Indigo, this board game is currently on sale for $47.02. You could pick this game up at Beau Baby for $64.99.
Most of the reviews for this are long. Dungeon and Dragons players tend to be serious about their games. So many of the reviews I found either just say the game was fun or are fairly in depth giving you full details of how to play. Buyers are praising this game for having many pieces that are easily integrated into other games, and for overall being a lot of fun. If you are hooked on the game, know you can easily expand this into a lot more play.
Grab your copy now while the price is still excellent. If you walk into any serious game store, you will pay much more for this fantastic game. You will be all set to hold you next game night BBQ with this fun game.
Image Credit:Niccolò Caranti