This is an interesting sale that I know will take a person through the entire depths of the Sears Outlet. With a 40% savings on a selection of fashion for women, men, kids, as well as shoes, sheets, pillows, bedding and more there are bound to be excellent deals where you can save up to 75% off, total. Some exclusions apply, so it's best to just put the item in your cart and see if the discount has been taken off.
As soon as you go to the main page in the link below, you'll see the outlet categories that you can look at to apply promo code SUMMER40 during checkout, to receive an additional 40% off the clearance prices. You can see the fine print of the offer right on that page as well.
I'm going to point out a couple of gift items I think are a good deal...
I laughed when I saw this unique 4-piece Trudeau Cheese Knives set. It's perfect to have on hand when company comes over. At a regular price of $23.99 (and boasting a 5 year warranty!) it's on sale for $12.94. Factor in the code SUMMER40 to receive an additional 40% discount and you've got a great (shhh, I'm going to say Secret Santa here) gift at a party that's guaranteed to make people laugh. Or at the very least, smile, anyway. I mean, look at the expressions on the knives faces. Definitely not standard expressions. Final price? Only $7.17. (For some reason it shows up in cart on sale as $11.94 instead of $12.94.)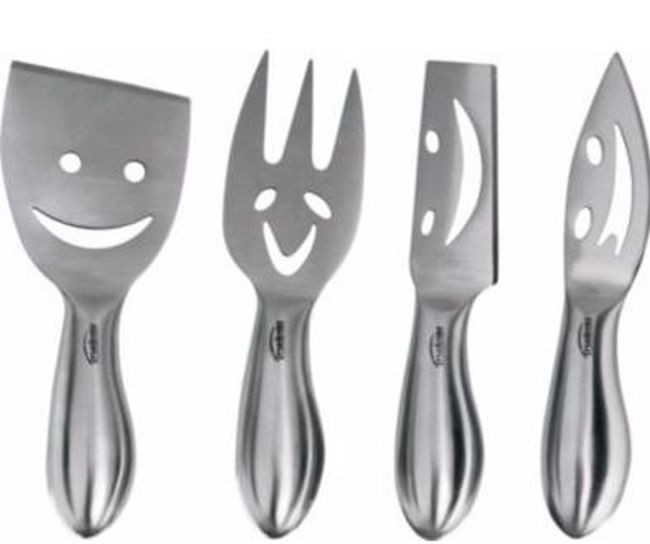 When you need a gift for a man who seems to have everything, this next item caught my eye as being a classic and enjoyable gift. These Luminarc Set of 4 Top Shelf Assorted Double Old-fashioned Glasses canhold 13.5oz. The reg. price is $17.99 but they are on clearance for $6.94. With your coupon code above, you'll pay only $4.16! For the entire set. That's a 77% savings from the original price.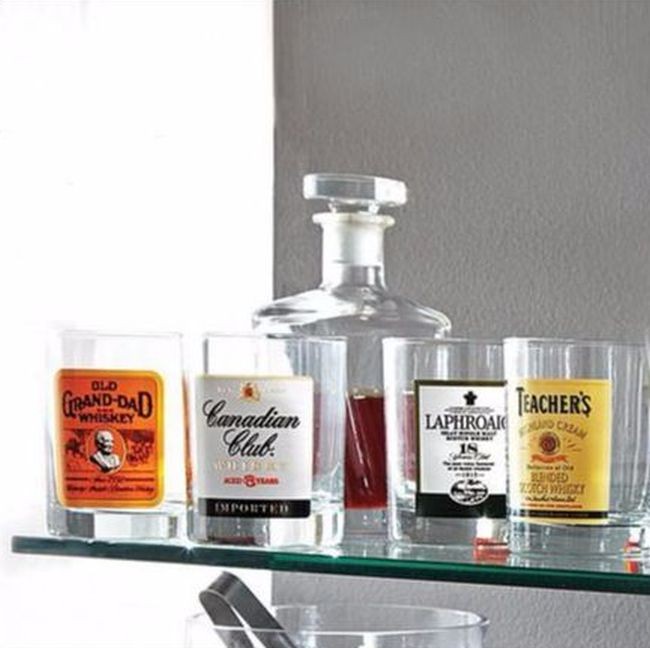 Shipping for me on both items was only $6.95 which means I could snag both of these products for under $20 including shipping to my door!
Shipping varies at Sears with orders, sometimes starting at $6.95 and orders over $99 ship for free. Some exceptions apply such as over-sized/heavy and/or remote shipping areas. You can also select to have your order delivered to your local Sears store, so you can pick it up yourself for free!