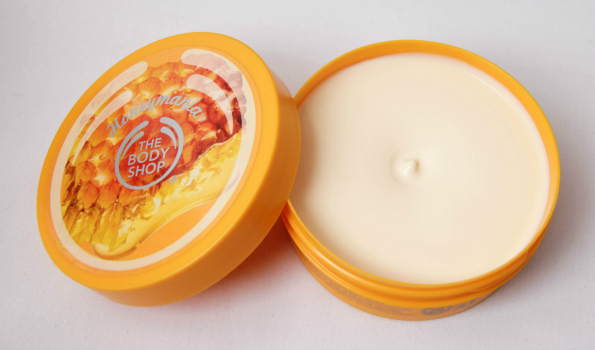 It is the season when your skin starts screaming for better treatment so it can survive the winter weather without drying up so bad you look like a prune. Now is the time to remember your skin routine and both exfoliate and moisturize. To help you exfoliate all that dead skin off and let new skin get a bit of light, The Body Shop Canada is offering 50% off all of their glorious body scrubs. Originally $20, they are now $10 each for a 200ml body scrub. There is also a $10 off $30 coupon code this weekend so you can buy three body scrubs for just $20 after coupon code10OFF30.
Pick your favourites among seven different scrub scents. Scrubs are an awesome way to keep your skin in great condition by slogging off dead skin and moisturizing fresh, new skin. These scrubs come with exfoliating ground rice and almond shell powder for a earth-friendly scrubbing sensation. These products are far better than little plastic beads that end up in lakes, rivers, and our oceans.
The Cocoa Butter Body Scrubis a fan favourite and a great place to start if you have never purchased one of The Body Shop's scrubs. It is best for very dry skin as it is made with Community Trade cocoa butter that is full of essential fatty acids. The butter melts at body temperature so it absorbs well and helps repair your skin.
My personal choice would be the Honeymania Body Scrub as I love anything that smells like honey (including honey itself). This body scrub is made with Community Fair Trade honey from the nectar of wildflowers. It smells divine and has wonderful properties that help your skin feel softer and smoother. One reviewer said:
Not your typical body scrub. It's light on the skin( not too rough) and sensational. I feel like I'm at a spa in my own shower! I absolutely love the smell.
There is a scent for almost any taste. Above I have highlighted chocolate and honey scented products, but there are also fruit scents like the Mango Body Scrub and flower scents like the Moringa Body Scrub.
Shipping is a flat $7.95 or free on orders of $75. These make great Christmas gifts so buy a couple to give away.
(Expiry: 25th October 2015)