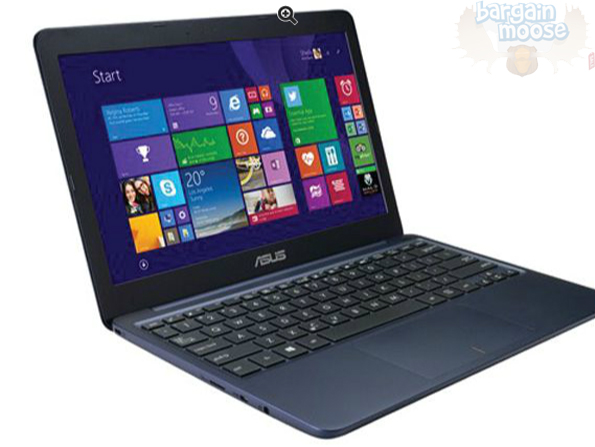 If anyone is on the lookout for a low-priced laptop for Christmas, then consider the great price on this Asus notebook. Previously priced at $249.96, it's down to only $199.96 with free shipping from Staples Canada!
The Asus notebook will be at this price or today only – it's one of the pre-Black Friday deals from Staples. Here's the full title of this laptop: Asus Notebook (X205TA-SH41-CB), 11.6", 1.33GHz Intel Atom Z3735F, 2GB RAM, 32GB SSD.
When I first clicked through to this on the Staples site, it said "out of stock" but I checked again an hour later, and it was back in stock! You could be lucky and get one!
So, it's got 2GB of RAM which is decent enough to start with. It has a 32GB hard drive which isn't huge, but it is a bonus that it is an SSD. It seems like a great notebook for portability – perhaps great if you commute to and from work. Or perhaps even a starter laptop for a teenager? I am sure they'd love that as a Christmas pressie.
(Expires: 27th November 2014)