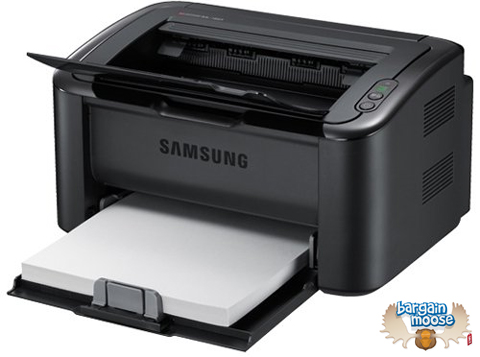 How about this for a hot deal, sent in by email from avid Bargainmooser Christine? She's spotted the SAMSUNG ML Series ML-1665 Personal Monochrome Laser Printer for only $22.49 at Newegg.ca!
The SAMSUNG ML-1665 laser printer was $89.99 and they have reduced it to only $22.49, and that comes with free shipping too! Hot!
I have a very similar Samsung laser printer to this one, except mine has the on-board scanner too. I'll not go into the exact specifications of this printer, you can read them on the above link if you are interested.
To price compare, this same printer is $59.99 at Amazon Canadaand NCIX.
A google search for reviews shows me that the Samsung ML-1665 gets pretty good ratings on trustedreviews, the highest ratings being the print quality and value categories. It gets 9-10 overall. You can read more reviews on testfreaks too, where the average was 9.1 out of 10.