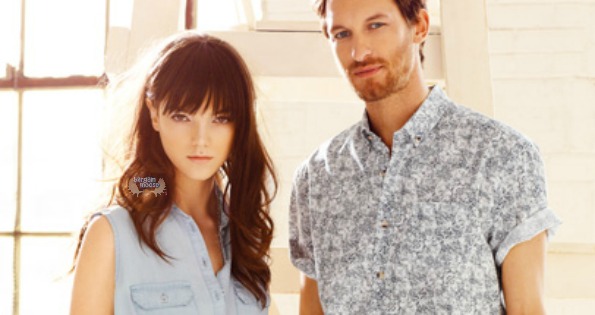 Since you are shopping at home today, I thought I'd tell you about another free shipping order to lighten your holiday. RW&Co. is offering free shipping on all orders until the end of today. Get all your summer fashions and your clothes to wear to the office and skip the shipping costs.
As I am wont to do, I search for deals to go along with other deals. Since I'm not paying the normal flat rate of $4.95 for shipping, I can get whatever I want and I headed straight to the sale section.
I've been doing some work outside my home lately, which means I sometimes need a dressier wardrobe than the leggings and yoga pants I'm known to wear while I work from home. RW&Co. is the perfect place to shop for a dressier wardrobe.
While I said I live in leggings, these urban leggingsdress up very easily and look comfortable enough to keep me from feeling suffocated in dress clothes. I think I'd get them in a few different colours too. These were $39.50, but the navy is on sale for $24.95.
I'm also all about the skirt and absolutely love pencil skirts. They are flattering on everyone as they seem to flatten the belly and elongate the leg. The black and blue colours are on sale from $59 down to $39.95.
(Expiry: 19th May 2014)