RW & Co Canada: $15 Off $75!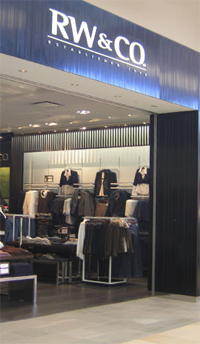 This was a nice surprise in an email from RW& Co Canada! It's a free printable coupon for a $15 discount if you happen to be spending $75 or more.
Click here to print out your free coupon for RW And Co Canada.
Click here for the RW&Co store locations.
The free coupon expires on the 13th of April 2009.
Sorry for the short and sweet post, I just wanted to let you guys know about the deal asap. It's not a store I've ever really shopped at, I've never been drawn to it. But if it is one of your faves, then print out the coupon and go grab some bargains!