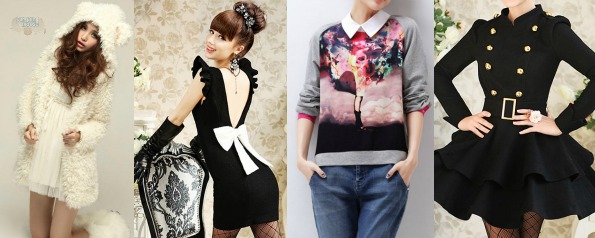 Rose Gal is a China based company that sells clothing and accessories. They offer free shipping worldwide, which is a great opportunity for Canadians to do some abroad shopping from home. Join the Rose Gal community (free), and receive $50 worth of coupons to use on future orders. You will receive 10 $5 coupons that are valid on $50 purchases each. Right now, Rose Gal also has a coupon code available for 8% off new arrivals.
Click here to shop new arrivals @ Rose Gal (CN) now
Coupon Code: LIKENEW
Discount: 8% off
Expiry: Unknown
The coupon code will only work on new arrivals. I stuck this Elegant Turn-Down Collar Long Sleeve Color Block Jacketin my cart, as I love the blue and orange colour blocking. It is such a rare colour combination to see together, yet one of my favourites. After coupon, the top comes down to $35.36.
I find the pricing on Rose Gal very deceiving. The prices you see are 'VIP' prices so when you use coupons, it takes it off a higher amount instead of the VIP price. The extra 8% discount comes off $38.44, not the $36.42 showing on the website.
Your $50 worth of coupon codes will come in the form of 10 $5 unique codes that can be redeemed on separate orders of $50 each. As Rose Gal ships free, you can buy exactly $50 worth to use each coupon. Then each coupon is worth 10% off.
Clothing at Rose Gal tends to be very inexpensive. This bodes well for anyone with a low income, on a strict budget, or just likes a good deal. However, we have also seen many people disappointed with the quality of Rose Gal products. They say they are cheaply constructed or made of poor quality material. I have always said you really get what you pay for with clothing. If Rose Gal is a company that interests you or you find some designs that you love, place a small order first (free shipping!) to check if their quality is up to your standards.
While not in the new arrivals section, I found this Backless Long Sleeve Women's Maxi Dress in blue that is just stunning. It is floor length with a train. The crisscross back with cut outs is visually awe-inspiring and I just wish I had the height to pull something like this off. The dress is available in sizes small, medium, and large. It only costs $17.72. I would pay that to wear the dress for just one night.
There are tons of shirts, dresses, jackets, coats, and more at Rose Gal that start at very low prices. Some are one size fits all (think Asian sizing), while others have sizes like small, medium and large. You can use the left hand sidebar to sort by sizes, material, lengths, and more. I have seen some good reviews for the clothing on here and some bad. I might order something myself, just so I can give you a better idea as to quality next time.