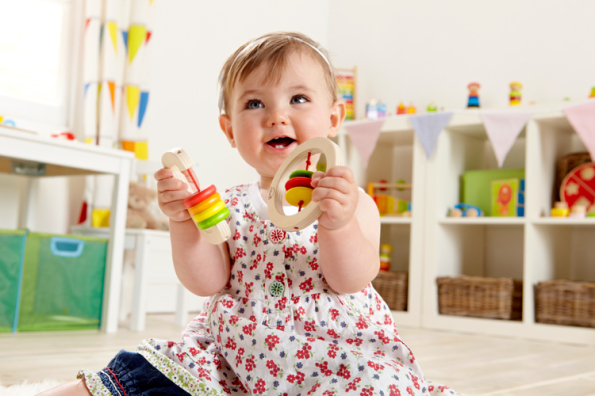 Today is Free Shipping Day, and so many Canadian retailers have joined in to offer totally free shipping with no minimum purchase. You will be pleased to know that Rock Pretty Kids Canada has joined in on the fun. They are not only offering free shipping with no minimum, but they also have items on sale for as low as $3.15. So whether you are looking for some necessities for your kiddos, or perhaps some last minute Christmas gifts, shop at RockPrettyKids.ca today.
Rock Pretty Kids has a whole load of items for children on sale. Whether you need shampoo, lunch bags or even toys you can find it at RockPrettyKids.ca for as low as $3.15 including shipping right now. There are several items that are claiming my attention, so I hope we don't get too carried away with spending.
The Hape Logic Beads are a great (and fun) way to teach your kiddo all about the fundamentals of mathematics and more. These beads were originally $17 but right now they are on sale for just $13.60. If you and your kids love Hape, then you may also enjoy the Hape Find + Count Colours which are also on sale from $17 down to just $13.60. You can even go a step further and snag the Hape Animals Memory Game for the exact same sale price.
There are also 3D Wall Stickers for both boys and girls. For girls there are the Great Pretenders Fairy 3D Wall Stickers on sale from $7 down to $4.90. For boys there are the Great Pretenders Pirate 3D Wall Stickers on sale for the same price, $4.90. 
If you have a little girl with hair that is a wee bit hard to deal with, then you may want to check out the Hip Peas hair products which are on sale at Rock Pretty Kids Canada right now. The Hip Peas Hair Detangler is great for that knotty hair. It was originally $14 and is now on sale for $5.60. Get the Hip Peas Conditioner to go with it. The conditioner is on sale from $15 down to $6.
Free shipping with no minimum purchase is quite a substantial offer over at RockPrettyKids.ca. Normally you would need to spend $75 or more to get free shipping, otherwise the flat rate fee was $8. Today though, you can get free shipping no matter how much or how little you spend. That is definitely a strong sweetener with any deal.
(Expiry: 12th December 2015)