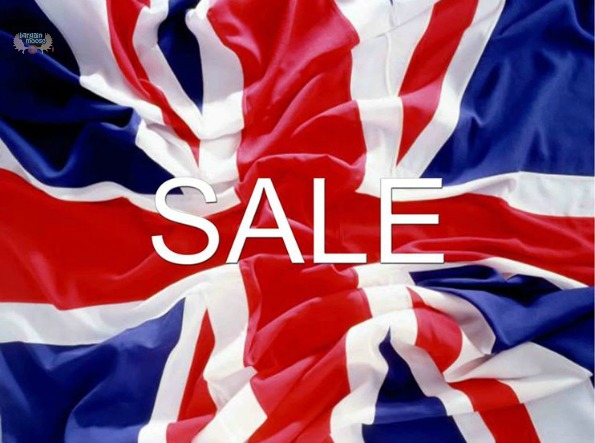 Little Prince George is turning 1 already. Seriously, the time flies even when it is not your baby. I always wondered how time went so fast when your babies were newborns when you were awake the majority of the time. Rock Pretty Baby wants to celebrate the little spawn of Kate and William by giving up to 48% off a number of items in their store.
I see some really hot deals on baby items during this sale, including brand names like Aden + Anais, Boon, Hape and more. My boys are all out of the baby stage, but looking at this stuff definitely gives me baby fever! I almost want to buy something just because it is super cute and a terrific deal. But, I won't. I'll live vicariously through you.
I price compared a number of the brand name items and found that these prices are definitely the lowest, by far, around.
There are a few items that would be perfect for my son who is going into kindergarten in the fall, like this Lunchskins Navy Shark lunch tote. I want to get him a special lunch bag for his first day in big school and he loves sharks. I want to set him apart from the other kids so he knows which lunch bag is his. I find that no matter how much I spend on a lunch bag, they get smelly and the liner rips inside, so I don't want to spend a huge amount. This lunch tote was $17 and is now only $12.
If you love Skip Hop, Rock Pretty Baby has hot deals on the Dash Deluxe diaper bags. I love how fashionable these bags are on top of being functional. I refused to carry a diaper bag as I found them just not my style. If I would have found ones like these Skip Hop ones at the reasonable price of $40 (regular price $70), I would have got one! This one is the charcoal and there is only one left in stock, but you could check out the many other colours and patterns available for this bag at the same price.
Everything ships free once you spend over $75. You can also collect loyalty points on all your purchases at Rock Pretty Baby. Add our exclusive coupon code to your cart and collect even more.
(Expiry: 27th July 2014)