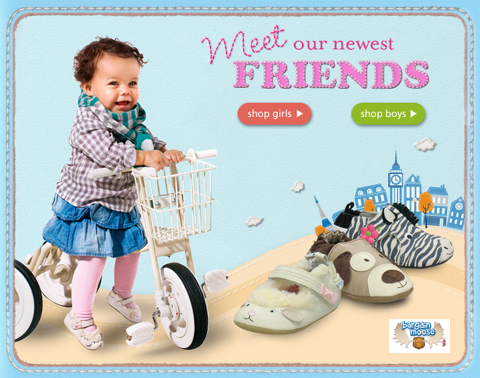 From time to time, Robeez Canada decide to offer free shipping on any order, and now is one of those times!
Normally you have to buy 2 pairs to get free shipping, but there are no minimum requirements right now.
If you know someone with a young baby or toddler and are trying to think of a nice gift for Christmas, Robeez could be something on your shopping list. They're also very popular and I think they're very "giftable."
The soft soles are some of my favourites, like the girls'Robeez Soft Soles Organic Lady Bug T-Strap - cream for $24.95 or the boys' Robeez Soft Soles Fire Engine - navy for $24.95 also. From the harder soled range, I love these girls' Robeez Mini Shoez Razzle Dazzle - hot pink for $24.99.
I've just noticed they sell these gift sets too - it's the first time I've seen them:
How cute! And the Little Caterpillar book is one of my daughter's favourites.
(Ends 10th December 2010)