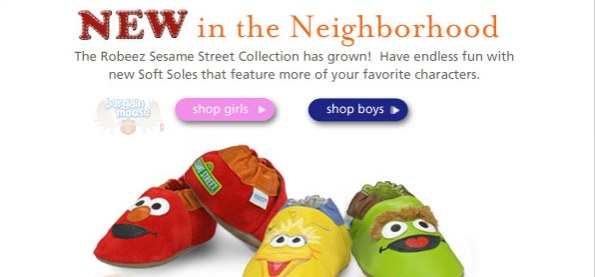 Robeez Canada is offering free shipping with no minimum purchase for a couple of days. Usually Robeez requires a purchase of 2 pairs of shoes for free shipping.
I like free shipping offers because it allows you to try out a company's wares without making too much of a commitment.
If you are a big Sesame Street fan you can get plenty of really cute shoes right now. Check out these adorable soft soled shoes from Robeez:
Question: is Abby Cadabby new to Sesame Street? New as in the last 15 years? Because when I watched Sesame Street I do not remember her!
Free shipping expires 6th, March 2012