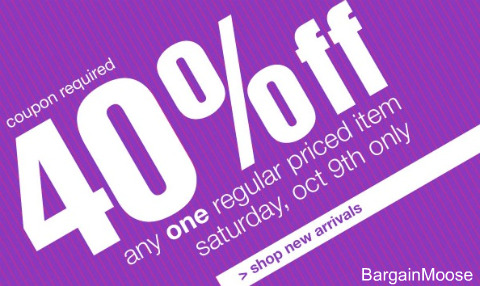 Ricki's is offering 40% off one regularly priced item both in stores and online. you do not need a coupon code if you buy online, it will auto-apply to the highest priced regular priced item in your cart. That way you can apply the coupon code FIVESHIP to get $5 shipping.
If you want to get 40% off one item in store you will need use a printable coupon.
This coupon is only valid on Saturday, October 9, 2010. Thanks so much to Mooser Ruth for sending us this offer, we just love when Moosers send us deals!