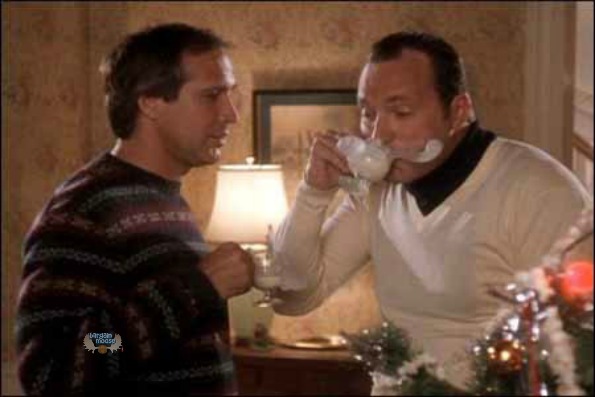 I came by this very cute store on Twitter. I had to blog this deal because who seriously doesn't want 40% off a moose mug? Also, if you buy four or more, they ship free!
Retro Festive is known as Canada's pop culture Christmas store and they were recently featured on Dragon's Den. They offer exclusive Christmas products like leg lamps and moose gifts, all from National Lampoon's Christmas Vacation (one of my all-time most favourite movies). There are some really unique gifts on their site including Charlie Brown's Christmas tree and a Festivus pole (from Seinfeld). I could shop this site for hours, but for now, lets focus on the moose mugs.
Drink eggnog like the star you and Chevy Chase are, out of this glass moose mug, licensed by Warner Brothers. If my totally awesome boss lived closer, I'll tell you, she'd be getting a moose mug for Christmas for sure! This makes a very cute gift idea for anyone.
The single mug was $29.99, now $21.99, but the more you buy, the bigger the discount (for the sets), and you'll also add that free shipping deal to the mix.
(Expiry: Unknown)