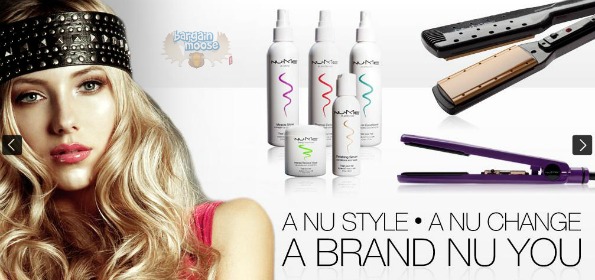 RDeals Canada has a great deal out right now.  Get a $125 voucher for just $25 towards hair tools and extensions at NuMe.  That is like paying 080% less for a gift certificate for than what it is worth!
At NuMe you will find professional-quality styling tools and hair extensions.  I love deals like this because you are basically buying a gift certificate for 80% off the value of it.  Pay just $25 for a $125 voucher saving you $100 total.  It can be quite pricey to get a new flattening iron or extensions.  The last time I bought a new flattening iron I paid around $50!  With this, you know you will get good quality products for a fraction of the price.
Here are the terms of this deal:
Voucher expires 6 months from date deal closes (except where prohibited by applicable law)
Taxes and shipping not included (flat-rate shipping fee is $15 USD)
Please allow 2-3 weeks for shipping from time of redemption
Voucher may be applied to special sale prices as advertised on NuMeOnline.com
Maximum one voucher per redemption
RDeals voucher only valid for hair styling tools and hair extensions
To redeem your voucher:
1. Go to NuMeOnline.com to redeem
2. Select product and add to cart
3. Enter your RDeals voucher code in the coupon code field and press go
4. Proceed to checkout and provide shipping details
It is as simple as that.  The link is to the deal in Abbotsford but you can get this deal from anywhere in Canada because it is a voucher for online use.
(Expiry: 5th June 2012)