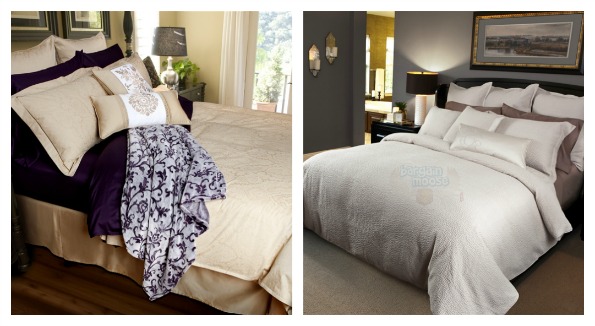 There are some fantastic sales happening right now at Quilts Etc that we wanted to let our Moosers to know about. You will have to act quick on some of them, though, as the odd one will end today.  Save up to 80% on your purchase and take advantage of a free shipping offer as well.
I mentioned a free shipping deal above and here is how it will go.  Until July 28th, you will be able to get free shipping for all orders over $69.99.  Without this deal, you would normally need to spend at least $129 to qualify for free shipping.  This deal is perfect to take advantage of right now because the prices are so low in the sale sections.
There are actually so many sales happening already, so I am going to give you a run down for them:
Last Call Sale- Save up to 80% on everything included in this sale until July 25th 2014. You will see bed skirts for just $5 each, pillow cases for just $10 each and sheets for just $10 each.  They are also offering great deals on discontinued items and a variety of duvet covers and sets.
Flourish Collection Sale-  With this collection, all items are up to 70% off the regular prices.  They have duvet covers on sale for as low as just $48.
Sheet Set Sale- If you are looking for some new sheets for your bedroom, look no further than this sale.  They have all sheet sets up to 50% off the regular prices for a limited time only.
Summer Sale- This sale will have a variety of items up to 50% off right now until July 25th 2014. It includes linens, sheet sets and much more.
There is no need to use a coupon code for any of the great deals I have mentioned.  Make sure to keep an eye on the expiry dates, as each deal and sale has a different one.
As you can see, basically the entire store is on sale right now.  It is the perfect time to grab some things for your home or maybe some wedding or shower gifts for family or friends.  When I find deals like this, I stock up on neutral coloured bedding and store it for when I need it.  If it is neutral, it will look good in any room and I have it handy for guests or for when we really need new bedding!
(Expiry: Jul 28th for free shipping, unknown for other deals)