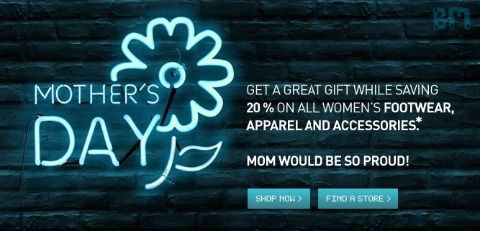 Save yourself 18% on the duties and taxes, plus an additional 20% off on all women's regular priced footwear, clothing and accessories. The discount comes off in your cart, no coupon code needed.
I enjoy posting Puma deals right now because their save 18% off taxes and duties makes the duty of crossing the boarder non existant and takes care of a good portion of the taxes to many of the provinces. So when a deal like an extra 20% off comes along, why not? It is like shopping from an actual Canadian store right now!
Fine print:
*20% off all women's items offer is valid at The PUMA Store (U.S. locations only) and Shop.PUMA.com (full-priced women's items only) for shipments to the U.S. and Canada only. Offer is valid beginning 12:00 am Eastern Time, 4/26/2011 through 11:59 pm Pacific Time, 5/8/2011
What that means is this offer is NOT available in Canadian Puma stores. It is only available online for us Canadians.