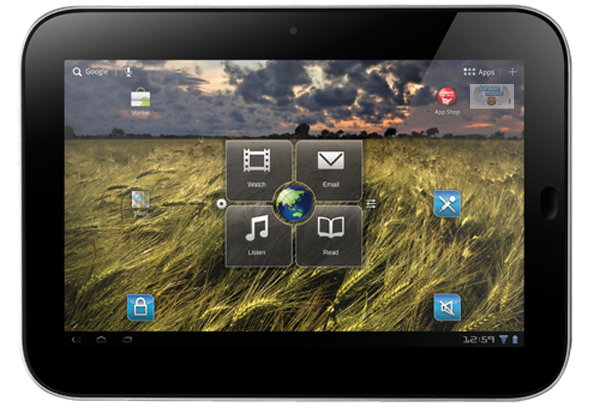 Over on Best Buy Canada's online store, they've got a pre0order special offer for the 10" 130425U Ideapad 32GB wi-fi tablet from Lenovo. You can order it now for only $349.99.
The tablet  is due to arrive on the 21st October 2011, so not long to wait for it.
While this Lenovo Ideapad isn't really for sale at many places yet as it is a pre-order so that I can price compare, the Best Buy price is showing as $80 less expensive than the price on Shop.lenovo.com, which is a good sign (it's $430 on Lenovo).
Even though the text on Best Buy says that the Ideapad is in white, it only shows a black picture which I am using to illustrate this post.
I'm not overly familiar with specifications on tablets, but here are a few highlights of the specs:
10" touchscreen - 1280 x 800 resolution
NVIDIA Tegra T20 1GHz processor
Android 3.0
32GB hard drive
MicroSD card reader
Front and rear cameras
I have an iPad 2, my pride and joy! I've not really used many other tablets though, so it is hard to compare. I can tell you that I wish the iPad 2 had a MicroSD slot, it would be so handy! My digital SLR camera uses MicroSD and I really wish I could just pop the card out of the camera and into my iPad for ease of viewing, but alas, it's not to be. Perhaps in the iPad 3, eh?
Lenovo is offering free shipping on free shipping day 2011!