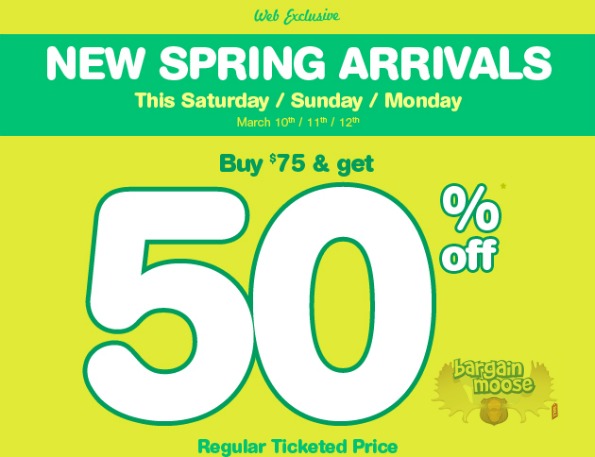 Shop new spring arrivals for kids at Please Mum Canada through Monday and when you spend $75, you'll get 50% off! This is an online only sale.
This girls printed puddle jumper is $54.99 and these black waterproof splash pants are $24.99. Together the regular price is $79.98 - for me a little steep for a kids rain suit, but when you take an additional 50% off, the jacket and splash pants cost only $39.99.
It's taken me a while to realize that I should buy more neutral colours for my older girl, like black, so that my son can wear them the next year!
There is no coupon code needed.
Shipping is a flat rate of $6.95 per order unless you spend over $50 and then it's free!
Expires: 12th March, 2012