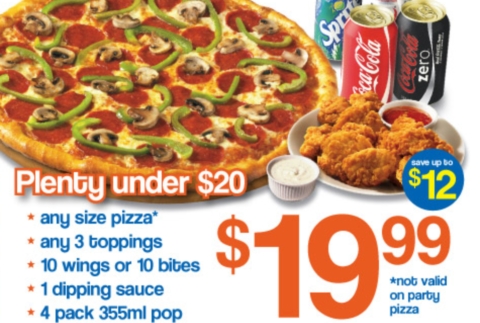 Here's one of the latest promotions from Pizza Pizza Canada. The offer only costs $19.99, and you can make use of it by ordering online, or just take advantage of the offer from your local store.
Here's what you get for $19.99:
Any size pizza
Any 3 toppings
10 wings or 10 bites
1 dipping sauce
4 pack of pop
I guess as it says any size pizza, there is really no reason for you not to order the biggest one they sell! Just looking at the pizza in the image is making me hungry for my lunch!!