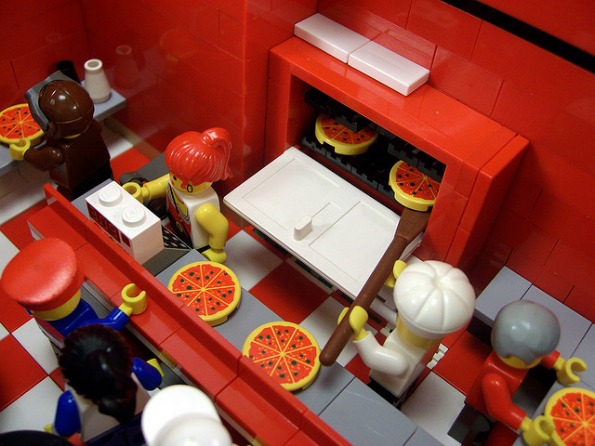 I read somewhere that Halloween night is the busiest night for ordering pizza. And for good reason. Nobody wants to spend time making dinner, then getting their antsy kids to sit down to dinner before a fun-filled night of trick or treating. I am having pizza tonight myself. So, I thought I'd compile a list of all the pizza coupons and deals just for all the harried parents tonight.
Get a medium pizza with unlimited toppings for only $9.99 at 241 Pizza
Get 50% off your second pizza at Boston Pizza
Get a large Jack O' Lantern pizza for only $8 at Papa Murphy's
Like Pizza Hut on Facebookand get a free medium three-topping pizza and two dips for free when you buy a large crunchy cheesy bites pizza
At Pizza Pizza for only $20.99 you'll get two medium pizzas with four toppings, six free cans of coke, small side of fries, rings or wedges, a free lunch bag and a free $10 gift card from Toys R Us
You can also get that $10 gift card deal at Pizza73
Get a free cheezy bread with the order of any two large pizzas at Panago
Since your kids will be gorging themselves with chocolate and candy (and you might be too), you might as well fill your bellies with some nutritious pizza first.
Happy Halloween!
Photo Credit: Jameson Gagnepain
(Expiry: Unknown)