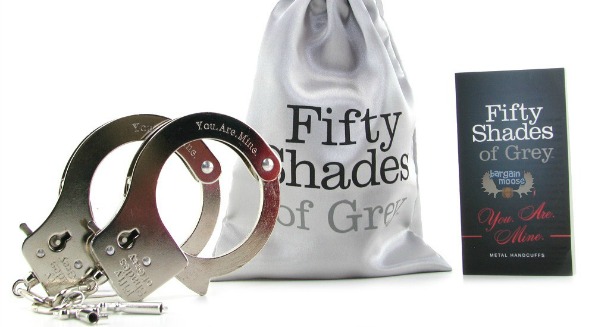 If you like 50 Shades of Grey, you'll love the collection of sex toys that go along with it. You'll also love that they are 50% off with promo code at Pink Cherry.
Click here to shop @ Pinkcherry.ca now
[blogcoupon name="Pink Cherry Canada" code="FIFTY" url="pinkcherry.ca" discount="50% Off" expiry="Unknown"]
Even EL James says this line of toys is exactly as she had imagined while writing the book and is happy they have "come alive". There are quite a few interesting pieces in this collection, from the tame to the hardcore. You decide what shade of grey you really are. It looks like everything is already on sale too, at about 25% off, but you'll get the additional 50% off the sale price. Check out:
Even better, Pink Cherry includes a line from the book in the description of each item. You could technically act out the book scene by scene on your own.
Shipping is free when you spend over $49.
The Bargainmoose forum is always filled with coupons for Pink Cherry (we love that store!), so check there before you take out that credit card.