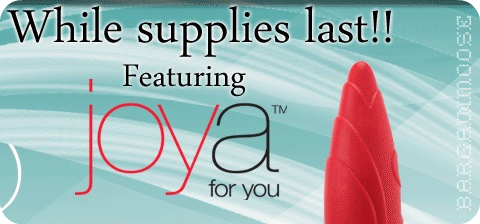 These are pretty cool little toys on for a great discount. Originally $99.99 they are on sale for $40. A great price... you save $60! This This is a medium vibe, tulip in shape with a little something for extra stimulation!
You can choose between white, red or black. I think it has a great shape, with the tulip like ridges.
Shipping is $9.99 on orders under $49 so if you just add another $9 item to your cart you qualify for free shipping, it's cheaper that way! so you might want to throw in some lube or a little something else.
I did some price comparisons with other toy stores and the cheapest I can find this other places is for $80. :-) Certainly worth a look.