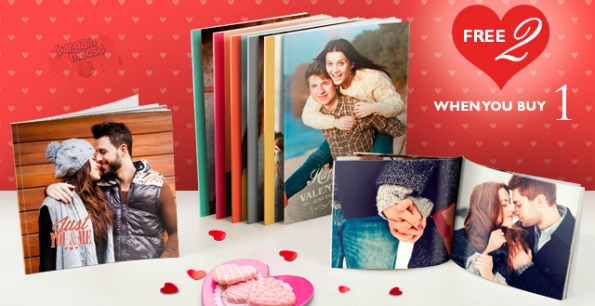 Buy one Valentine's photo book and get two free with this voucher offer at Photobook Canada on softcover books.
The price quoted for this deal is inclusive of tax. You end up paying $45 for the three photo books. Now, their math is a little wonky here. You pay for one book ($45) and you get two free of equal size and quality. So you would think that should be 2 x $45 = $90 + $45 = $135 total value. However, they quote it at $120 with a $75 (instead of $90) savings. Something is funny with the math and I am sure it has something to do with the taxes.
Either way, you get two books for free. You can choose from:
8" x 11" Medium Portrait Softcover
8" x 8" Small Square Softcover
8" x 6" Small Landscape Softcover
Your three books can come in one size, or a combination of these three different sizes.
Overall it is a great promotion to spread some well needed love around this time. Your voucher code (that gets emailed to you) must be used by the 16th of July 2014.
(Expiry: 20th February 2014)