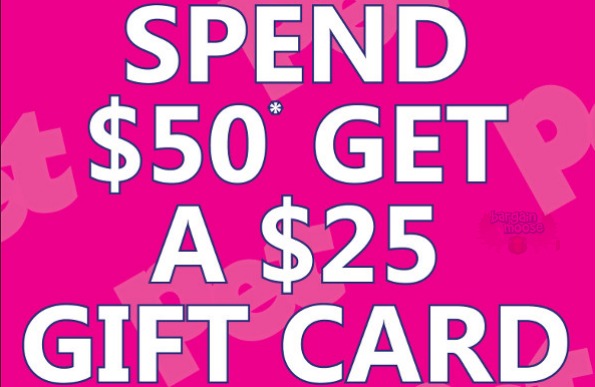 Just last week Petcetera had a store wide deal and this week is another one.  Get a $25 gift card when you spend $50 or more on most purchases.
The deal last week had you spending $75 or more to save yourself $25 so this deal is much better in my mind especially if you don't want to spend as much.
This deal has the same exclusions every time it is on.  It excludes the purchase of gift cards, services or adoptions, but anything else you buy will get you this free gift card. The gift card has no expiry date and you can use it on any future purchases with absolutely no minimum charge required.
I have mentioned before the best way to take advantage of this deal.  Make sure to split up your purchases if you are spending $100 or more.  When you do this, you will get a gift card with each $50 purchase, or you can head in a few times during this week to get more than one gift card.  Some locations will allow you to split your order and pay separately but some will not, it is the luck of the draw I guess.
I like to stock up on items such as dog food and treats because they can really add up. If you don't have dogs like I do, they also offer food, accessories, toys and many other items for cats, birds, fish, reptiles, bunnies, hampsters and many other animals.
(Expiry: 23rd February 2104)