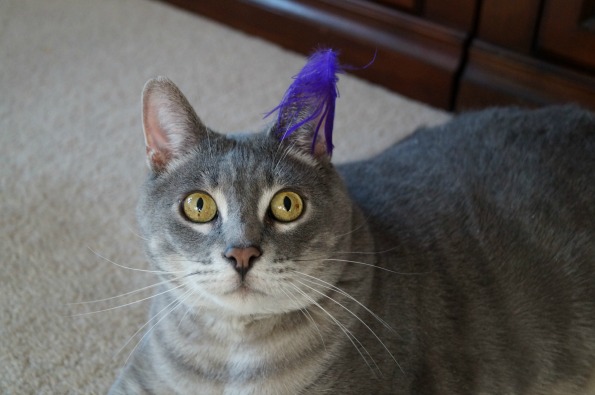 I am desperately looking for a new litter box for our innocent looking feline (Mr. Ghost can be admired in the picture above). While browsing for a better pan that would reduce his successful flinging of litter out of pan without going for a hooded litter box (which he hates), I ran across this sale at Pet Only Canada that would be great for all pet owners to save money on pet supplies.
Now, for the innocent and indignant feline above, I found this lovelyIris Self-Cleaning Cat Litter Panthat is on sale from $29.99 down to $24.99. It is a two stage pan where one part acts as a sifter and the other catches the still-good litter. It also has a top-snap on litter guard which is a real selling feature for me. I am just dreaming of how much money I will save on litter once it stays in his litter box instead of on the floor around it.
If you have a dog, love sports, and need a pet bed, this NHL Pet Beds w/ all Teams Design is pretty cool. Originally $65.99 for the small, it is now $49.49. For the medium add $6, and for the large add $12. First you choose your size, then you choose your favourite Canadian NHL team. Since I live in BC now, does that mean I have to pick the Vancouver Canucks?
Shipping is free on orders of $79.99. Under that, the rate depends on where you live: see the charthere.
(Image Credit: Avigayil Morris)
(Expiry: Unknown)