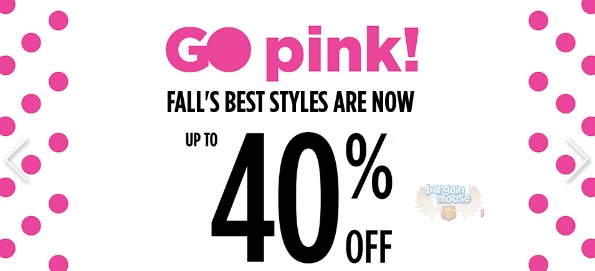 In honour of Breast Cancer Awareness month in October, Penningtons Canada is going Pink. They have some really great deals on with pink price tags but my favourite has to be on the Fall styles.  Save 40% on all fall styles for a limited time only.
Here is a look at the deals you will find:
In addition to these sales, they are donating $5 from the sale of every two bras in the month of October to The Breast Cancer Foundation. It is a great cause that affects so many people and since their bras are on sale anyways, it is the perfect time to get one.
As for the cost of shipping, there is a flat rate shipping fee of $7.50. As an added bonus, you can order from both Penningtons and Addition Elle, and just pay the one shipping cost which will save you even more money.
(Expiry: Various dates)