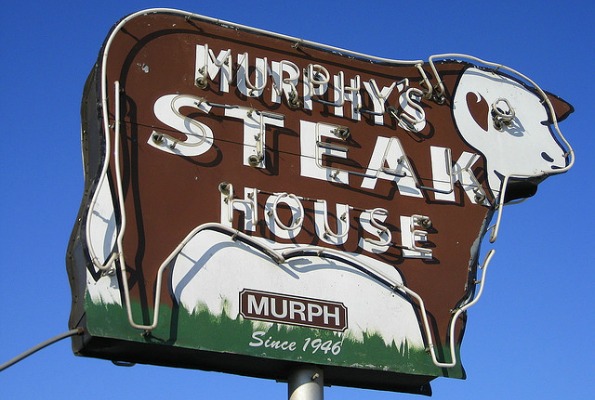 Grab a 12 piece set of Paderno Steak knives over @ Best Buy Canada today. This set was $69.97 but is now on sale for only $29.97. This set also qualifies for free shipping to your home.
My husband was a vegetarian for multiple years. I never made the jump with him. I would eat chicken and seafood when dining out, and we would cook vegetarian at home. When eating a vegetarian diet, we used a chef's knife much more than a steak knife. The eggplant and portobello mushroom caps that came off our grill did not need much slicing by the time they were finished cooking.
Now that my husband has decided to eat meat again in the last few years, steak knives are becoming more useful. He has been making up for lost time, expanding lately past chicken and fish to ribs and steak. With grilling season here, maybe you have dreams of steaks hot off the grill and friends relaxing on the patio. Grab this Paderno 12 Piece Steak Knife set and you will have enough knives for everyone at your backyard BBQ.
If you are not familiar with Paderno, it is a Canadian brand of cookware that originated on Prince Edward Island. This set includes 12 knives with stainless steel blades. These are riveted knives, and should stay sharp for a while. The handles on these knives are made of polywood, a high-density plastic that mimics wood and is made primarily from recycled plastic bottles. These knives also feature a fantastic 25 year warranty on all parts. You can be sure if a knife cracks or breaks that your set will be covered.
You could pick these up at The Shopping Channel for $47.99.  Wagjag.ca had a deal on a set of twelve of these knives for $49, but the deal is now over. Purchase these knives from Paderno and you will spend $69.99. You are better off picking up these knives on sale at Best Buy Canada.
There is one review over at Best Buy Canada, and they seem happy with the purchase.:

I always end up using my steak knife to spread butter on my bread, so I am glad to hear these knives can do double duty. While it may not be the proper way to eat your roll, when you are eating on the patio you only want to carry one knife for dinner. With a polywood handle, I would not expect this to be a top of the line steak knife set however, this set should see you through your summer steaks without an issue. I also like supporting a Canadian company for my purchase.
Bargainmoosers, what are you throwing on the grill this summer?
Image Credit: Tom Baddley
(Expiry: 21st May, 2015)