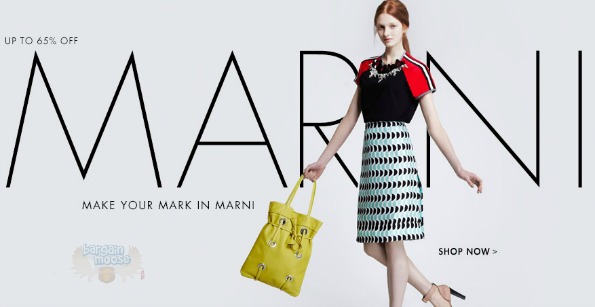 My favourite US designer outlet store Outnet is having a free shipping promotion where we can get free shipping to Canada with the following coupon code.
Click here to shop discount designer goods @ Outnet.com now
Coupon Code: SHIPFORFREE
Discount: free shipping
Expiry: 7th March 2014 @ 9am EST
This promo code is valid for unlimited uses per person. It includes everything except the products from "Weekend Shop-In." Shipping to Canada usually starts at $24.95 so you are saving a large chunk of money with this coupon!
If you love designer goods then Outnet is the place to shop. This Stella McCartney Paneled silk and organza shirthas a special place in my heart because I actually tried it on in Nordstroms when I was there in December. Originally $850, the shirt is now on sale for $297.50. It is available in an IT36. You do not have to be proficient in all the different country's size chart conversions - all you need to do is look at the product measurements that Outnet provides for most their clothing and compare those to your own. By the way, the shirt is absolutely glorious to wear.
Have I ever mentioned how much I love plaid? This Kotur Espey plaid felt box clutch would be the perfect accessory to every little black dress and little black wool pleated skirt I own. Originally $450, it is now on sale for $180.
If you are on a tight budget I have also picked out some luxury items to make you feel like a princess on a pauper's budget:
All the prices quoted above are in USD. When you log into your Outnet account or create one that ships to a Canadian address the prices will change over to Canadian currency. Also, all duties/customs will be calculated and charged at checkout. There will be no extra charges when your package arrives at your door.