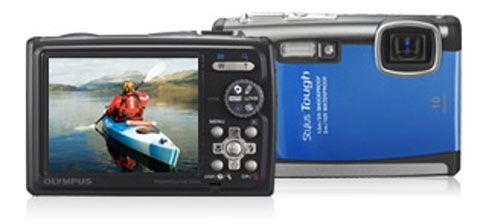 For the next short while, The Source has a special offer on the Olympus Stylus Tough 6000 10MP Digital Camera, in blue. It is priced at
This digital camera looks ideal if you are an active, outdoorsy type person. It says that it is shock-proof and water-proof, so it seems to be really sturdy. You could take it with you while rock-climbing, orienteering, scuba-diving, shopping... it can be a hazardous experience too!
Here's a bit of the specification for your perusal:
10 MP resolution
2.7" LCD screen
3.6x optical zoom and 5x digital zoom
Image stabilization, face detection, red eye reduction & panoramic stitching
Shock absorbing, freeze-proof, and water-proof
Lithium-ion LI-50B battery included
If you're interested, you can buy this online and ship it to your local store for free pick-up. Or, just pay a bit extra for shipping to your home.
Ends 21st October 2009.