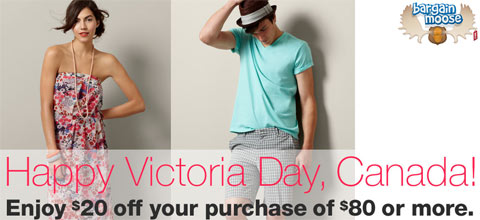 This is a post with a few roundups of the Victoria Day sales from the Old Navy Group of stores.
First of all, The Gap Canada. They're offering a Gap promo code for a $20 discount on an $80 spend.
Click here to shop online @ The Gap Canada
CouponCode: 2080GAP
Discount: $20 off $80+
Expires: 22nd May 2011
This particular promotion from The Gap Canada can be used both in-store and online.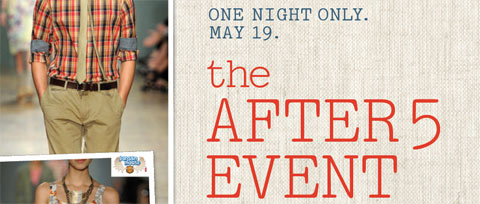 Secondly, the promotion from Banana Republic isn't quite as good, but worth a mention if you happen to really like their clothing. Plus, it is only valid online between 5pm and midnight ET, or in-store between 5pm and 9pm local time.
Click here to shop online @ Banana Republic Canada
CouponCode: BRAFTER5
Discount: 25% off $100+
Expires: 19th May 2011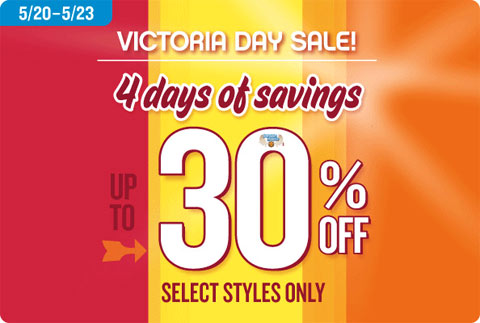 Lastly, Old Navy Canada. They don't specifically advertise any Victoria Day sales unlike their 2 sister sites They've started their Victoria Day sale a little later, and they still have some good offers online. And if you're buying clothing at one of the three stores, you can always add items from the other stores to top up your shopping cart.This Old Navy coupon code is for a 15% discount on your online purchase.
Click here to shop online @ Old Navy Canada
Coupon Code: ONMAPLE15
Discount: 15% off
Expires: 21st May 2011
Some specials:
For all the above stores, if you spend over $50 in total, you'll also get free home shipping.