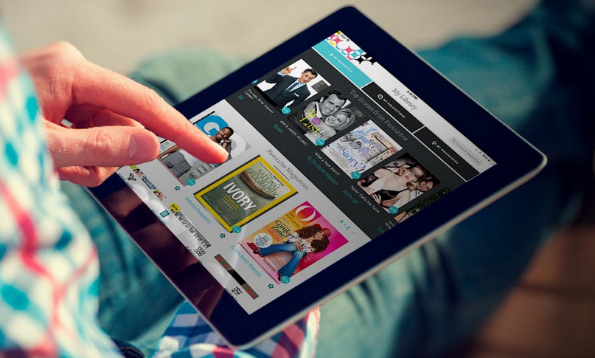 **Bump: This offer is back with a bonus coupon below **
Texture by Next Issue Canada is offering a free thirty-day trial for both their unlimited basic and unlimited premium magazine subscription services. Cancel at any time during the thirty days and you will not be billed. If you have already taken advantage of their free trial, then you can use coupon codeSAVE10 to take 10% off the first three months of a subscription for yourself or as a Christmasgift for someone you know.
Next Issue is a different way of reading magazines. Rather than subscribe to "a" magazine, on Next Issue you will get unlimited access to over 100 magazines for one low monthly fee. If you and your family subscribe to a couple different magazines, then a subscription like this can save you money overall as you receive access to a large quantity of magazines for a low monthly fee.
There are two different subscription options. First, the Unlimited Basic will give you access to 175 magazines including Consumer Reports, Chatelaine, Esquire, Men's Fitness, Vanity Fair, Vogue, O, and many more. These are all very popular magazines and you can read all of them for just $9.99 per month or $8.99 per month for the first three months.
You can also choose the Unlimited Premium plan which gives you access to all the magazines in the basic, as well as sought after weekly publications like People, Hello! Canada, The New Yorker, Sports Illustrated, Maclean's, Time, Entertainment Weekly, and more. This subscription to 187 magazines costs $14.99 per month or $13.49 per month for the first three months.
Your free thirty-day trial can be for either of these plans: the premium or the basic. Thus, your free trial is worth $9.99 - $14.99 depending on which plan you choose to test drive. All the magazines are digital and they are compatible with most tablets and PCs. Make sure to cancel before the end of your 30-day trial if you decide not to continue with Texture by Next Issue.
Magazine subscriptions also make excellent gifts. Most people have specific interests like sports, fashion, electronics, nature, mothering, and more. Buying them an all-access pass to 175 or 187 magazines lets them explore their interests without being subject to just one item. It is sort of like buying a gift card for Christmas. You decide the place, they decide the content. It is the best of both worlds.
(Expiry: Unknown)