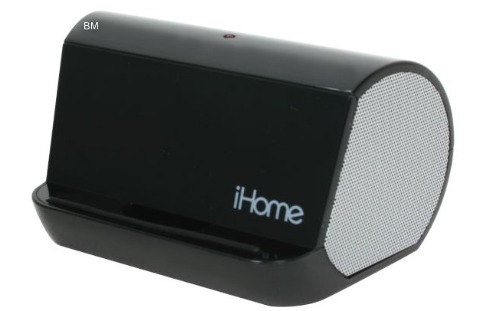 Your music is portable, but why can't you have it play as loud to the world as it does to your ears? Get your wishes with the iHome Portable Stereo Speaker System. Regularly $49.99, it is on sale for $19.99 with free shipping.
Ultra-portable speaker system for iPods and MP3 players Built in audio cable connects any iPod or other audio devices Operates on 4 AA batteries for go-anywhere sound EXB circuitry for expanded bass Includes protective carry case
I have the 'big' iHome stereo system, and I love it's big clear sound, and the base it exudes. I bought it to play music at my wedding after my DJ told me 1 month before that he couldn't make it and it was too late to find someone else.
This deal is only valid for TODAY.