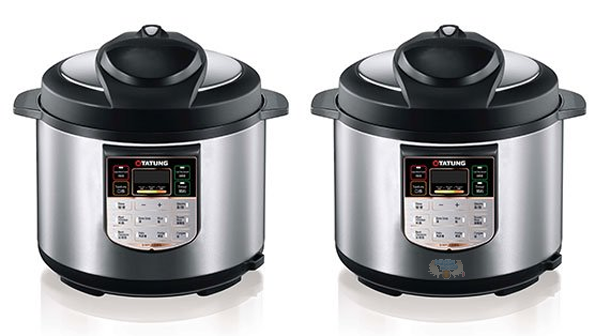 Have you been waiting to find a pressure cooker for your kitchen? Have you at least been intrigued enough to consider owning one? Perhaps you should think about it now, since Newegg currently has a great deal on their TATUNG TPC-5L 5L Pressure Cooker - it normally retails for $209.99, but you can now purchase this stainless steel pressure cooker for $99.99 (plus $4.99 shipping) when you use the coupon code below. This is a great deal, since this exact pressure cooker currently sells on Amazon for $166.89, and it's $179.99 at Cookware Canada.
Click here to check out this deal @ Newegg.ca now
Coupon Code: 1031FRANK38
Discount: $20 off
Expiry: 6th November 2014
This TATUNG TPC-5L 5L Pressure Cooker has plenty of great features. Not only does it have a sleek stainless steel appearance, but it also has an LED display, 10 preset cooking functions, a 24-hour preset timer, and 70kPa of working pressure. You can easily cook a variety of different things with this pressure cooker, including meat (pulled pork would be great with this), cake, rice, beans, soup, and so much more.
It helps to have a versatile kitchen appliance like this TATUNG TPC-5L 5L Pressure Cooker. If I had it, I feel like it would inspire me to cook a wider range of meals, since it can do so much. I feel like the same thing happened when I bought a Ninja blender. Since it was no ordinary blender, and can really chop down a wide variety of different ingredients, I didn't just use it for smoothies - I also used it to help me make my very first key lime pie! It was thankfully a tasty pie, so my experiment was a resounding success!
I've included a snippet of a review of this TATUNG TPC-5L 5L Pressure Cooker from a satisfied Amazon customer below:
This cooker perfectly meets our needs. Now it's easy for us to make delicious meals... we love this cooker.
I hope you all enjoy your day today, Bargainmoosers!