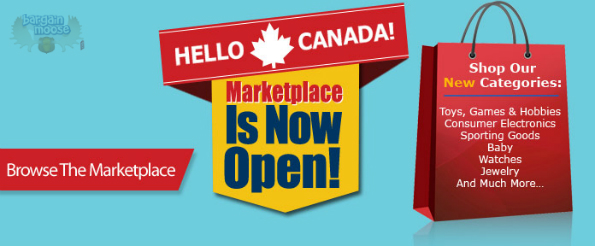 NewEgg Canada isn't just for technology anymore! Check out the Marketplace!
Usually we write deals here. We're a deals website after all. But from time to time a new store pops up that we want to tell you about. This time it isn't a new store per se but rather a new service offered by a store we know and love: NewEgg Canada. NewEgg Canada has launched their Marketplace. It's similar to Amazon's Marketplace and let's other retailers sell their wares on a platform you trust. Sure you can go to the "Big Jim's Downstairs Medical Supply Shop" website. But wouldn't you feel better getting Big Jim's quality tinctures from NewEgg? Yeah, me too.
The best thing about this whole setup is that the Marketplace is curated. You don't have to just wander around a website, NewEgg is going to curate pages for you. For example, right now you can shop for watches, jewelry, appliances, electronics and even a scooter on their Valentines Page. I'm not 100% sure but I'd have to assume they are going to have a Christmas page, summer page, Canada Day page, etc...
Like I mentioned, the best part about this is that it all processes through NewEgg Canada, a company we here at BargainMoose love on a disturbingly deep level. Shipping will vary like it does through NewEgg, payments go through your NewEgg account, it all just works.