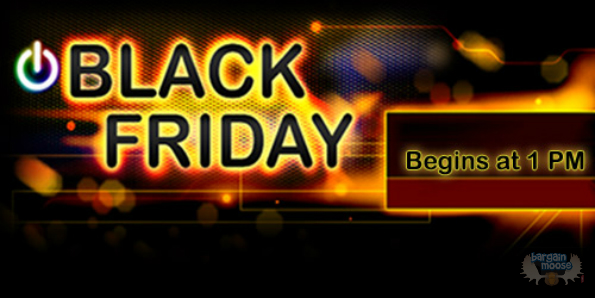 NewEgg Canada is taking it to the competition with some awesome deals for Black Friday. And the best part is they start today!
There are some great deals here and they all go live today at 1:00PM ET! Actually, some of them are already live but for the most part they are going to be up at 1:00PM ET.
Onward to deals!
Obviously some of these are discounts off the retail price. Like the Klipsch speakers for instance. No one sells them for $450 but the end result is still the same - a great deal. Same with the Logitech Gaming headset. It's normally discounted $50 so really you're saving $30 off of whatever they usually sell them for. You could really bump a lot of gifts off your list with this sale.
Shipping is based on what you buy but some things have free shipping.
(Expires: 1st December 2013, 11:59PM ET)