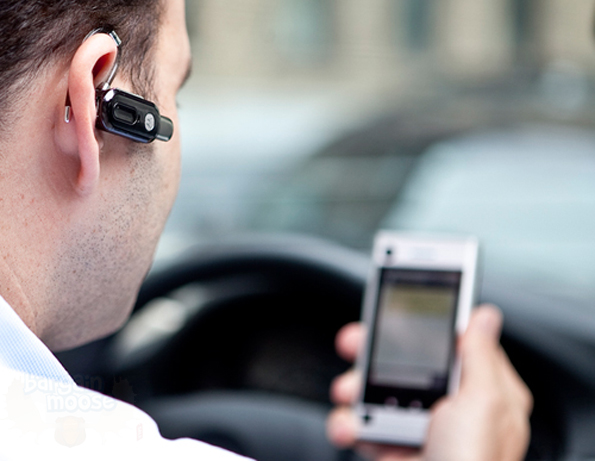 If you're looking for a good deal on a low-cost bluetooth headset for some handsfree chatting, have a glance at this Motorola H17 Bluetooth Headset which is currently on offer from eBay.ca. You can pick up this device for only $23.62 with free shipping!
The Bluetooth headset is originally priced in US dollars, coming in at $21.99 which equates to about $23.62 Canadian.
Shipping
Even though the Motorola H17 is being shipping from the US, the item listing does state this:
International items may be subject to customs processing and additional charges.
There's a very small chance you might get hit with an extra fee at your door as I mentioned in this recent article about Canadian shipping, as the headset is just over the $20 customs limit. However, we'll all keep the fingers crossed that you don't pay anything extra! If you make an order for this Motorola, please tell us how it went in the comments below.
Packaging
This Motorola H17 Bluetooth Headset comes with "Non-Retail Packaging," meaning that it is not in its original packaging or it may be unsealed. I think for this reason, the sellers cannot class it as brand new… but the item is new and unused, it's just the packaging that's not as it was when it left the factory.
Price Comparison
Right now, a marketplace seller on Amazon.ca is offering this same headset for $83,it's out of stock but it was $119 @ TigerDirect, and it's also priced at $88 @ CDW. Therefore, I think this is a great deal on eBay.
Video Review
If you'd like to see a bit more about this item before you buy, have a watch of this video review:
Other Free Shipping Deals @ eBay
While we don't usually post deals from individual eBay sellers, I actually spotted this Motorola H17 Bluetooth Headset highlighted in eBay's "free shipping deals" section. There, eBay features a range of hot items from reputable sellers. There are a lot more hot electronics deals in there too. But just watch out in case any of them are shipping from the US, remember your potential customs and duties, etc.
(Expiry unknown)