Mother's Day is creeping up on us – have you bought a gift yet? This year, it will be happening on the 10th of May 2015… and I haven't got anything for my mom yet! While I was checking my emails this morning, a few items caught my eye, so I thought I would do a roundup of a few deals on potential Mother's Day gifts. Here they are:
Mirror Jewellery Box with 1 Drawer from Clair de Lune ($39.99)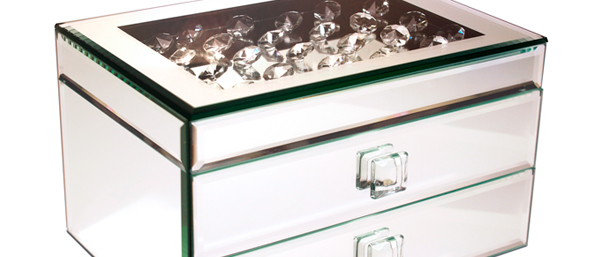 I noticed that Clair de Lune have a 20% coupon code here, so I had a browse round their site for some gifting items. This 1 drawer Mirror Jewellery Box is a cute gift, and it's priced at $49.99. When you add the coupon code THANKSMOM, it comes down to only $39.99 and that price also includes FREE express shipping in Canada. Nice deal! I bought my mom a new jewellery box a few years back… so I'll keep gift-hunting.
Hand Therapy Paint Tin Sampler from Crabtree & Evelyn Canada ($39.99)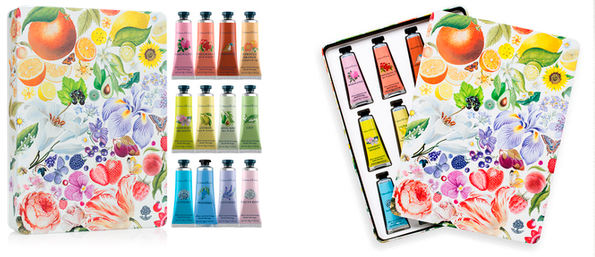 Check out the deal on this beautiful Hand Therapy Paint Tin sample set which is currently on special offer online @ Crabtree and Evelyn Canada. Originally priced at $96, you can currently pick this set up for only $39.99. I think it's a really beautiful set of hand creams and would make a gorgeous gift. If you're buying anything else from Crabtree & Evelyn, make sure to use this coupon code to save $10 off $50 until the 10th of May 2015. If you top your order up to $125 you can even get this free clutch worth $38. Shipping is a flat-rate of $13.95 which is pretty steep, so shopping at Crabtree and Evelyn probably only makes sense if you're buying a few things rather than just the hand creams alone.
Brighten Your Day Bouquet from Canaflora ($38.49)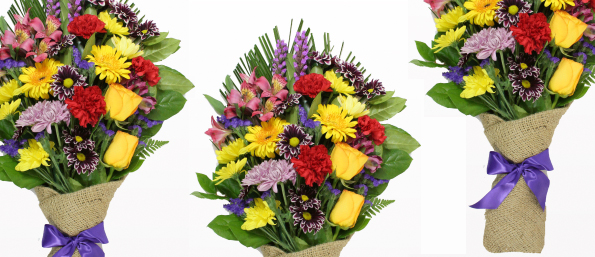 If you usually send mom flowers on Mother's Day, here's a little dealio for you. This Brighten Your Day bouquet was $59.99 and it's down by $5, to only $54.99. But there's a way to get it for even cheaper… firstly, you have to download the Nectar Flowers app for iOS or Android, on to your smartphone. Then use the Canadaflora coupon code (INTRO30) to get the bouquet at a 30% discount, bringing the cost down to only $38.49. I also recommend setting the delivery date to Friday the 8th of May 2015 for this one – that way, delivery will be totally free. If you want this item delivered on the Saturday of Mother's Day weekend, there is a $15 surcharge – not worth it!
Part Two
I've highlighted three deals above, I think I'll come up with a few more ideas in a blog post tomorrow! Check back then for more…