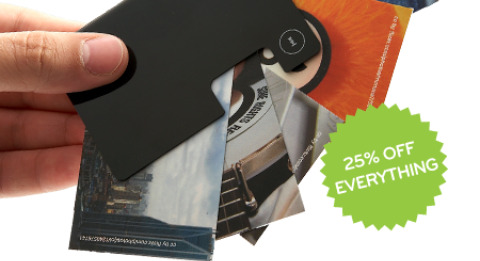 As previously mentioned, we don't like to mention non-Canadian based websites on here usually but Moo.com is one of the exceptions because Anna loves them and they make such funky stuff! If you have any questions as to the quality of their products, just ask Anna (I have in the past received a sample pack from them too... and they were awesome)!
Moo.com is offering a sudden back to school sale to get 25% off their products! No coupon code is needed, but you MUST click through the link below and the amount will be auto deducted at checkout.
Unlike their 48 hour flash sale, you actually have a little time to breath on this one.. this sale goes till Sunday, August 22 @ 11:59 PM EDT.
The US Moo website (the one we go through) has business cards, mini cards, post cards, greeting cards, and holiday cards. Each is fully customizable with different fonts and pictures! No more sending the same card to 25 people! My favorite are the minicards as I am a bit minimalistic and often less says more!