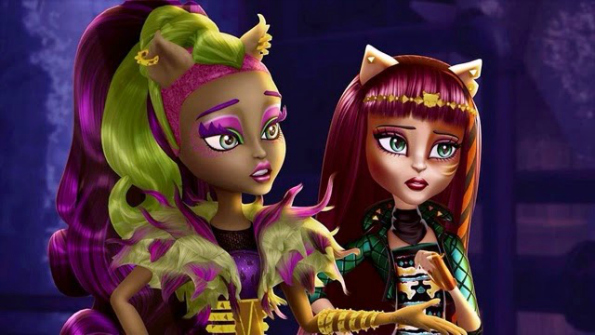 Walmart Canada has discounted a selection of Monster High Dolls. If you collect, then this is a great time to get some of your favourite girls. Three Monster High Freaky Fusion dolls are on sale from $32.97 down to just $16 each. Receive free shipping to your local Canada Post location or free shipping to your home on $50 or more.
Amazon does match Walmart's price on the Clawvenus doll, so you can pick it up here if it sells out at Walmart. The other dolls are substantially more expensive at Amazon Canada: Cleolei is $29.99 and Dracubecca is currently $39.99 there.
Each doll is a fusion of two different Monster High dolls to create an entirely new doll! Dracubecca is a fusion of Draculaura and Robecca Steam. Cleolei is a combination of Cleo de Nile and Toralei. Clawvenus is a blend of Clawdeen Wolf and Venus McFlytrap. Each new character pulls their appearance and style from both characters they are fused from. These are pretty unique dolls and would look pretty awesome in any collection.
Each doll comes with a stand, a brush, and a diary. The diaries are a lot of fun because they give you insight into the dual personalities of these fusion dolls. I have actually wanted Dracubecca for a while as I love steampunk style and her shoes have got to be the greatest ones ever released. Seriously, those are beautiful.
I also wanted to mention another deal I think is just as hot. This Monster High Zombie Shake Rochelle Goyle and Venus McFlytrap Doll 2-Pack was $39.97 and is now $19. That is $19 for two dolls. They are not as fancy as the Freaky Fusion line, thus they had a lower price point to begin with. However, this is totally a fantastic value-buy if you want two new dolls that are unlike your standard dolls. At $19 for two, you are paying just under $10 per doll. I cannot think of a better deal than that.
Personally, I want to get Dracubecca and then the Rochelle Goyle and Venus McFlytrap Doll pack. That is three new dolls I really want to add to my collection!
(Expiry: Unknown)