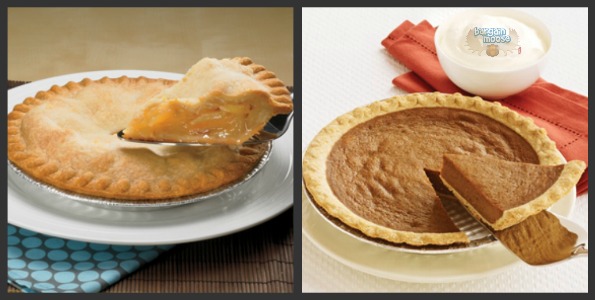 Spend $10 or more on delicious dinners, desserts, appetizers or more at M&M Meat Shops on 25th February, 2012 and get a free pie.
When you spend $10 or more, you can choose from a 24 oz/680g apple pie ($4.39) or a 20 oz/567g pumpkin pie ($4.99). There is a limit of one free pie per family per day.
For $5 each, you can choose from a 2 lb/907g lasagna is on sale for $5 (reg. $8.99) or 2lb/907g of chicken nuggets made with all white meat (reg. $7.99). These are great to have in the freezer for those nights when you don't know what to cook.
As good as that apple pie looks, pumpkin pie always wins!
Expires: 25th February, 2012