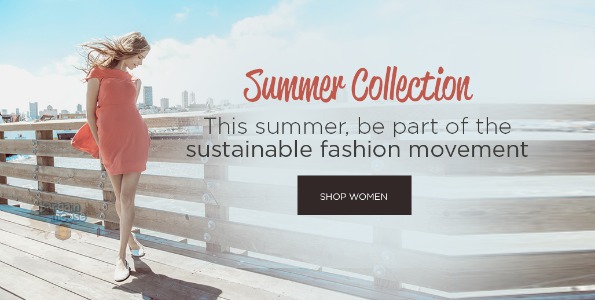 Minitrade Canada is the premier website for selling pre-loved but in 'like new' condition clothing. They sell clothing for women and kids. Right now they are having a huge clearance sale on their already substantially discounted clothing.
The women's clearance sale has clothing starting at just $3.39. From glancing through the section, this appears to be a clear out of many of the brands that Minitrade will no longer carry including Old Navy, H&M, and Dynamite. With such steep savings, this is an excellent time to pick up some great deals for you and the entire family.
These Bluenotes shorts in perfect condition would usually retail for $20. They are really cute too, they are not just jeans but they also have a white knit over half of them. I kind of think of two-face when I see these shorts... but it would be more like two-butt. They were $4.99 at Minitrade but are now only $3.99. The shorts are a size 25.
There are some pretty clothing options in this sale. I really like the Merona blue plaid skirt. This is a versatile skirt that would do just as well in an office setting as paired with a sheer blouse and a pair of sandals around the house. Originally $22.99, the skirt was priced at $5.75. Now it is only $4.60. The skirt comes in a size 4.
The girls clearance section has many adorable little finds for your young one. Items start at just $1.88 and go up from there. If you are on a budget, then this is the sale you want to hit up! This Oshkosh snow princess shirt is a favourite of mine. Originally $15, the shirt is regularly priced at $4.88. With this clearance sale, pay just $1.88 for this size 8 girl's shirt.
The boy's clearance section is loaded as well. Items in this section are from $1.39. This Oshkosh bodysuit retails for $9.50 but is now only $1.90. It is in 12-month old size.
Minitrade has very high clothing standards. All items sent to them must either be new, like new, or new with tags. Essentially, quality is everything. If they wouldn't wear it, then they will not accept it for sale. Because of the nature of these items, there is generally only one in stock of each.
Receive free shipping on $50 or more.
(Expiry: 30th June 2015)