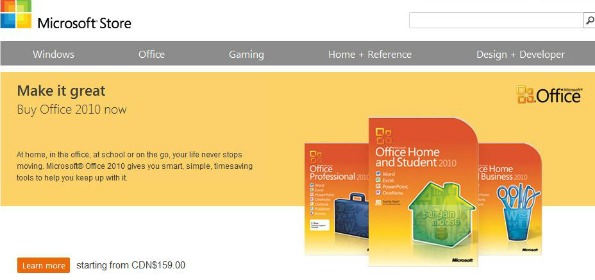 Microsoft Store Canada has an awesome coupon code out right now that will save you 25% off any products up to $1200.  This coupon is valid until 31st January 2012.
Here are the details for this deal:
Coupon Code: NYP25OFFCA
Discount: Save 25% on all products up to $1200
Expiry: 15th February 2012
Some highlights at Microsoft Store Canada right now:
What's different about this coupon code than other ones is that you can use it without a minimum purchase.  A lot of codes out there need you to spend a minimum amount to use it. You can buy something as small as a home PC game like this flight simulator game selling for $39 or go as high as $1200 and still save 25% off your purchase. Good for businesses who need a bunch of software!