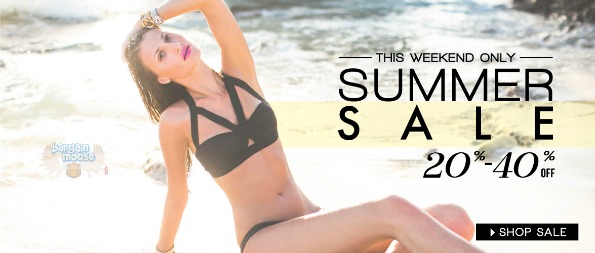 This sale is giving me a heart attack because I want everything. Get 20 - 40% off select Michi athletic clothing and swimwear right now.
This is one of my favourite Canadian companies and they so rarely have a sale! There are so many drool worthy items, I do not know where to get started.
This bra. The Abyss bra is a hot, sporty, and sexy sports bra perfect for working out in, or for every day wear. Originally $110, it is now discounted to $88.
If you are looking for some workout shorts, you can pick up the Blaze Short - Black w/ Green for just $54, originally $89. The Facade Short - Dark Blue Denim is a take on the cut-off denim look - just in a workout short. Originally $90, these shorts are now only $54 as well.
I am really tempted to pick up the Cyclone Top in Black. It is one of my favourite styles from Michi; the long sleeves and the mesh cut-outs paired together drive me insane. Originally $155, the top is currently marked down to $93.
There are so many other awesome deals on beautiful items from Michi, please check them out.
Shipping costs $8.95 across Canada.