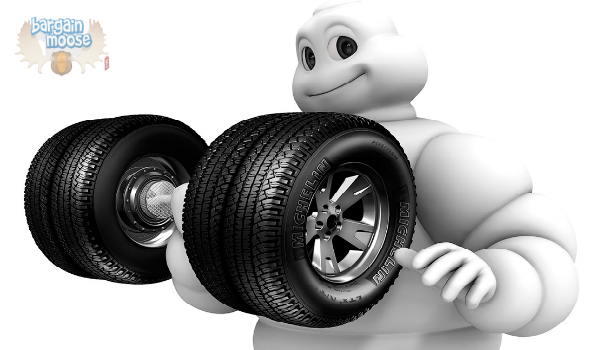 Tires for your car or light truck are expensive, especially if you want to get a good set of tires. Michelin Canada is helping you get some good tires and save some money too!
The rebate is only valid for a set of four passenger or light truck tires and the tires have to be purchased between 25th March 2013 and 18th May 2013. You have until 21st June 2013 to get the receipt and rebate offer sent to Michelin.
It's getting to be time to change your tires. That also means, if you need new ones, it's time to open the wallet.  A good set of tires is going to be hundreds of dollars and if, like me, you have an SUV or a truck, you know you're gonna spend more. It's very tempting to get a cheaper tire but having driven on good tires in summer and in winter, in a four wheel drive truck and a car, I know the difference.
A quality tire from a big, well-known company like Michelin can make the difference between making it through a storm safely or ending up in the ditch. I know there are people out there who say you don't need winter tires and that it's all in how you drive, but sometimes it really isn't. My driveway is a steep, long hill and I've tried getting up and down it with winter tires and without and there is definitely a difference. No amount of driving skill is going to help you in that situation. It isn't just winter either, a good tire can help you when it's raining, if you're on an unpaved road and handling around corners.
Not looking for tires right now? No troubles. Check out our Michelin Canada Coupon page for upcoming deals!
(Expires: 18th May 2013)