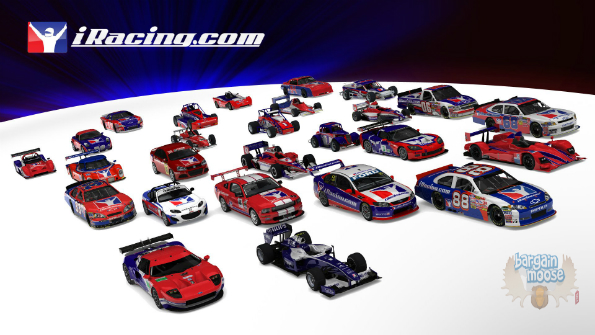 Need a processor? Why not also get a free subscription to an awesome racing video game service? Get it only at MemoryExpress Canada!
A three month subscription is usually $30, but you get it for free with the purchase of a processor!
So, the processor part of this deal isn't really anything to talk about. If you're buying a processor, you're probably getting a Core i5 or Core i7 anyways, and MemoryExpress is a great place to get them. Their prices are great and shipping is only $4.99.
It's the iRacing.com subscription that is cool. I am not a huge racing game fan, but this service is really cool! I highly suggest taking a look at their "What is iRacing.com?" page, but the basic explanation is:
We are the world's premier PC-based motorsports racing simulation. An iRacing.com membership provides entry into the newest form of competitive motorsport: Internet racing. Internet racing is a fun, easy, and inexpensive way for race fans, sim racers and gamers alike to enjoy the thrill of the racetrack from the comfort of their home.
It really seems like the service caters to race fans, hardcore gamers and anyone in between. You can host your own private races or join in the public ones. You can get different cars and race in leagues including NASCAR, IndyCar, GRAND-AM, Aussie V-8 Supercars, sports cars or Grand Prix racing. All you need is a USB race wheel or game pad, the Internet and, of course, a computer.
I really can't say enough about how cool this service looks. I highly recommend checking it out even if you aren't getting a new processor! It's super cheap, anyways!
(Expires: Unknown)