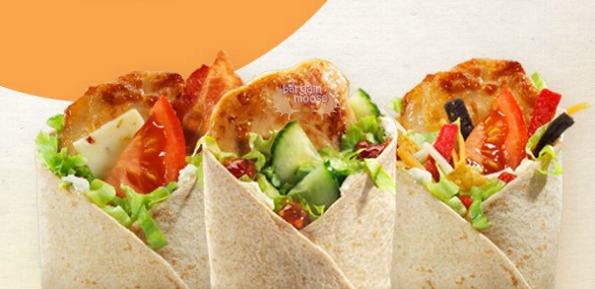 If you've got the munchies, now is the time to head to McDonalds for their new signature McWraps, because they are half off, no coupon needed.
You'll have to go in to your local McDonalds to get this deal. Pick me up some of their irresistible french fries while you are there!
With three different kinds of wrap, the McWrap is said to be a healthier fast food lunch. Full of vegetables and healthy protein in a whole wheat wrap, this cute package is all you need for your lunch time dietary requirements. And it is super cheap right now!
The chicken and bacon has either grilled or crispy chicken with bacon, tomato, lettuce, Monterey Jack cheese and mayo.
The sweet chili is also grilled or crispy chicken with cucumber, lettuce and a spicy thai sauce with mayo.
The fiesta is also grilled or crispy chicken with shredded cheese, lettuce, tri-colour tortilla strips, tomato salsa sauce and mayo.
Bargainmoosers, what is your favourite healthy lunch? What is your favourite McDonald's item?
(Expiry: 25th May 2013)