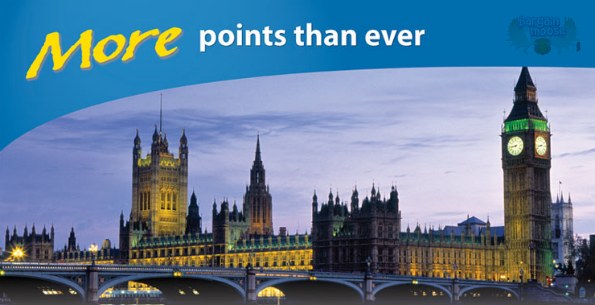 So I never like to encourage people to have credit cards after I have seen how family and friends of mine have abused theirs. However, since being on my own I have learned that if you choose the right credit card it can work for you, instead of against you. Save-On-Foods has teamed up with MBNA to offer you a credit card with NO ANNUAL FEE, and a bonus 35,000 More Points.
Why this deal is a deal:
There is NO annual fee
You get 25,000 rewards on your first qualifying purchase
You also get a bonus 10,000 rewards if you spend $3,500 CAN in the first 6 months.
Terms:
Earn 3 points for every $1 in qualifying net retail purchases everywhere you shop using your More Rewards credit card.  Earn up to 4 points for every $1 in qualifying net retail purchases when you shop at Save-On-Foods, Overwaite Foods, Cooper's Foods, PriceSmart Foods or Urban Fare stores using your More Rewards credit card and Save-On-More loyalty card together
Remember: Credit cards can work for you if you follow a few basic rules:
Never use your card to pay for stuff you can't afford
Always pay off your entire credit card each month to avoid interest charges
I was just at Save-On-Foods like 20 minutes ago loading up on some sale treats. They have a whole bunch of opportunities to spend points and get things for free. Or you can save your points and get things from their catalogue.
Expires: 2nd, June 2012