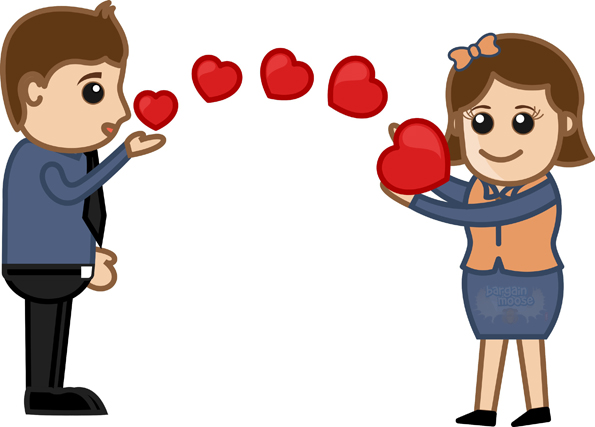 Yesterday, I was creating a page here for Match.ca on our coupon section, and I came across a few offers which could be useful to anyone who is considering signing up to their online dating services. The best of the offers was a coupon code for a 30% discount on their subscriptions – that's for 3, 6 or 12 months. Here's the coupon code then I will show you a breakdown of the deal prices.
Click here to use the Match.ca coupon code online now
CouponCode: events30off
Discount: 30% off subscriptions
Expires: 30th June 2015
The above link should activate the coupon deal too, to save you having to add the coupon code in as you go through checkout.
The usual price of one full price month on Match.ca is $36.99 – all the below discount percentages are based on that figure. The discounted subscription prices on their plans are as follows:
Basic Plans
3 months – now $13.99 per month (62% off)
6 months – now $12.59 per month (66% off)
12 months – now $11.89 per month (68% off)
Bundle Plans
3 months – now $16.79 per month (68% off)
6 months – now $13.99 per month (73% off)
12 months – now $12.59 per month (76% off)
I've shown both the "bundle" plans above as well as their "basic" plans. In the basic plans, you miss out on certain features, such as notifications when your emails are read.
Benefits of Plans
You can use the free services on Match.ca, but the services are quite limited if you do so. If you're serious about trying to find matches on there, you'll want to sign up to a plan. This table shows you the plan benefits and lays it out quite clearly: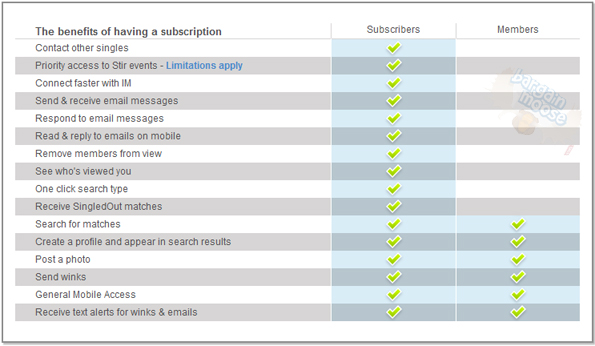 As you can see, there are many benefits of being a member; the main one being that you are able to communicate with your potential matches. People on the free accounts cannot do this. Well, you could google stalk someone and try and find them outside of the Match.ca system, but that would be a tad creepy, eh?
Match.ca Guarantee
Have you heard of the Match.com guarantee? If you sign up for a plan of 6 months or more and you don't find yourself a partner within 6 months, they will give you an extra 6 months for free. Using this information, I think you are probably best signing up to the 6 month plan above… then taking advantage of the Match.com guarantee if you don't have someone by that stage.
The Match.ca coupon code is good through to the end of June 2015, so you've got a little while to take advantage of the offer.
How about you? Ever used online dating? Cool or creepy?