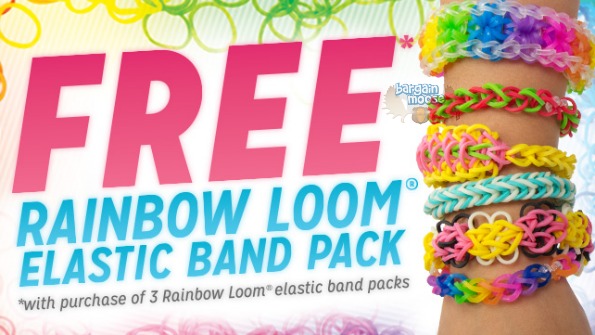 The ever so popular rainbow loom bands strike again with another awesome deal. At Mastermind Toys, you will be able to get a great deal on them.  Buy any three band packs and you will get one for free.
You would think "How many bands does one child really need" right?  Well with this deal, there are 28 different packs that you can choose from.  They have pretty much every colour and colour combination you can think of to make fun and unique jewellery.
All of the band packs are priced at just $3.99 each so the value of this getting a fourth pack for free.  This will save you an additional $3.99. Hopefully you took advantage of the free gift card offer with rainbow loom kit earlier in the month and you can use it towards this purchase to save you even more money!
To get this deal, just make sure you have multiples of four in your cart.  Every fourth pack will be discounted making it absolutely free at the checkout.
You will be able to get free shipping for orders of $60 or more.
(Expiry: Unknown)